Profile
Sidana Institutes have been founded by Sidana Educational and Welfare Society, with the vision for creating truly world class institutes which will cater to the needs of Research and Education. Sidana Institutes have tremendously grown since their inception and are well known for imparting the Quality Education in the region.
Sidana Institutes have always been guided by prominent academicians. The institutes offer Undergraduate and Post Graduate Programmes and Diploma Programmes in the field of Engineering, Management and Computer Applications. These institutes are approved by Govt. of India and various National Bodies like AICTE, NCTE, CBSE, PSEB and are Affiliated to different Universities and Boards for different courses. Sidana Institutes have the following institutions at Ram Tirath Road, Amritsar which are housed in a sprawling newly constructed complex spread over more than 10 acres in lush green, pollution free environment.
Sidana Institute of Education(for B.Ed ,PGDCA(T.E.))
Sidana Institute of Management & Technology(For MBA,BBA , BCA, +1&+2 [Science Group])
Sidana Degree College (for BA, BSc (Eco.), B.com, Diploma in Cosmetology)
Sidana Polytechnic College (ME, Civil, Electrical, CSE, ECE)
Sidana International School (for Pre Nur-10+2(All Streams))
National Institute of Open Schooling.
Study Abroad by SIDANA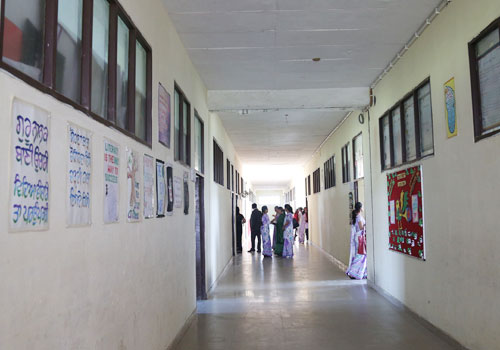 Vision & Mission
Vision :To achieve a position of Leader among EDUCATIONAL INSTITUTES by providing meaningful, Relevant, Character building education along with equal opportunities to the students.
Mission :
To promote research, development and consultancy report programs.
To develop critical thinking, effective communication and learning skills among the students.
To impart value based education suitable to the needs of the society.
Approval & Affiliation
1. SIDANA INSTITUTE OF EDUCATION Approved by NCTE, Accredited by NAAC and Affiliated to GNDU, Amritsar.
2. SIDANA INSTITUTE OF MANAGEMENT & TECHNOLOGY Approved by AICTE, New Delhi and Affiliated to IKGPTU, Jalandhar.
3. SIDANA INSTITUTE OF MANAGEMENT & TECHNOLOGY Affiliated to PSEB.
4. SIDANA DEGREE COLLEGE An Associate Institute of GNDU, Amritsar.
5. SIDANA POLYTECHNIC COLLEGE Approved by AICTE, New Delhi, and Affiliated to PSBTE & IT, Chandigarh.
6. SIDANA INTERNATIONAL SCHOOL Affiliated to CBSE, New Delhi (Affiliation No. 1630656, School Code 25417).
7. NATIONAL INSTITUTE OF OPEN SCHOOLING Approved by Government of India.
8. Affiliated to PSEB
Social Responsibility
Sidana Institutes aim at creating compassionate and socially responsive citizens. It is therefore required to arouse the social conscience of students by exposing them to realities of life and bring a change in their social perception. To bring this aim the institution organizes a number of activities every year since their inception.